Saturday, June, 10th 2017
8:00pm
Breadfoot
http://www.breadfoot.com/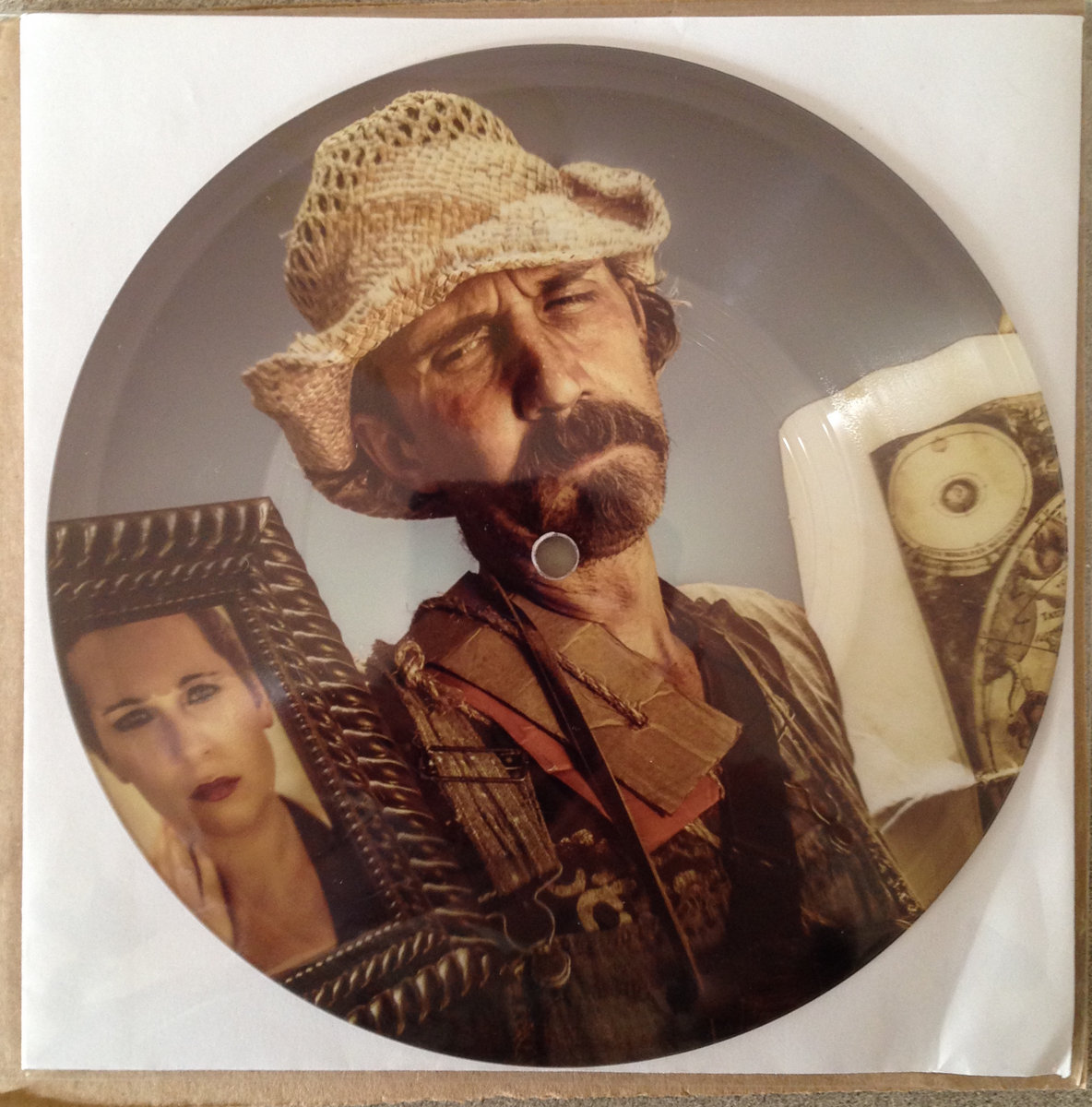 The music of Breadfoot is as at home on the porch as it is in the parlour. Breadfoot has shared the stage state side with The Avett Brothers, Regina Spektor, Kimya Dawson, and Langhorne Slim and in the UK with such acts as The Decemberists, Richard Buckner, and the Larry Love Show Band (the acoustic branch of Alabama 3). He has written and recorded albums with both Anti-folk legend and Ramseur Records recording artist, Paleface and former Trans Siberian Orchestra String Mistress, Anna Phoebe.

Tell us about yourselves and what you do?

I am a singer, songwriter and multi-instrumentalist. Originally from Cleveland, Ohio I have hung my hat in the small town of Pittsboro, North Carolina for the past 8 years. An Arsenal supporter I have two large orange dogs. The first is Wendell, named after one of my more favourite authors and the other, Butters is…uh well, named after a South Park character.

How did you start out?

Breadfoot came to be after several years musical hiatus. It was the mid-nineties in Brooklyn. After releasing a cassette only EP, a 7" vinyl single and completing our first extended tour my latest band effort Gill, had just fallen apart. Frustrated and worn out I decided that I needed a break from the whole rock-n-roll band thing. I began playing around with a slide. I would sit alone at the kitchen table for hours on end wishing nothing more than to amuse myself. It was on one of these occasions that a friend soon to be married, got an ear full and asked me if I might not perform a few songs at his wedding. I agreed and that was be the first time I would perform in public in nearly 7 years. From there I was off and running. Next stop was an open mic at the Raven on Avenue A which then led me to Jerry Teal's Funhouse Studios in Manhattan and my first full-length album in better than 10 years. Which was of course the first Breadfoot album, The Funhouse Recordings.

What is your current release/future release?

My current release is an album called Salvatella. It was funded via Kickstarter. The album was recorded, mixed and mastered at On Pop Of The World Studios in Greensboro, NC. The album was a real pleasure to record and features some truly exceptional local musicians from bands like Vaughn Aed, D.O.G, Jack Carter and The Armory, Tommy Flake, Damn Frank, Corporate Fandango, Ameriglow, Holy Ghost Tent Revival and Lost In The Trees. The name for the album, Salvatella is word gleaned from a desktop calendar of forgotten English. It is a primitive medical treatment for melancholy. Lost in the funk of a broken heart rather than slice open a vein in my ankle, as the treatment prescribes, I choose to pen the title track for the new album.

What is the best part of being a singer/song writer?

Two things I dig most are really about the process. First there's that moment, typically when I'm alone and the little birds rest long enough on the wire for an idea to become fully formed. That feeling is like nothing else. Second cool thing for me is the exchange between musicians in the studio. When ya take that idea and bring it into the studio and you open up your hands and show everyone what ya got and ya start running through the song and that first time it clicks man, that is the best.

What is your most significant moment yet?

Would have to say it was during a time when I was playing guitar for a run away train of a heavy alternative rock band called Liquor Bike out of Baltimore. I had just begun to get serious about my guitar playing and the first time the solo I heard in my head came out of the amp just the way I heard it, well that was quite something.

What are your biggest musical influences?

Oh goodness from polka and country western I heard when I was younger to the rock-n-roll of my teen years. Wow, uh, can definitely say that Zeppelin III was a huge influence as far as slide and open tunings. Between the Buttons from the Stones would have to be blamed for something as far my approach to the aural aesthetics of my recordings. Am also a fan of Thelonius Monk and how he uses space. Oh and just recently realized that the Sherman Brothers may have played a big part in the development of my musical tastes. These are the guys Walt Disney signed on to write music for so many of his successful films. They did Mary Poppins, and oh so many more but most importantly for me, The Jungle Book. One tune in particular that used to, and well still does, rock my world is called "I Wanna Be Like You". That song swings like no bodies business and features Louie Prima on the vocal.

What venue/gig do you most want to play?

Ya know what I think would be a whole mess of fun would be to play a festival like Glastonbury with a full band compliment.

What is your best/favourite song you have written?

Well ya know they are all my children so to pick a favourite would be uh, jeez may I pick two? Instrumental I'd have to go with Kecha and wow this is tough, uh right now I'm really digging a song that will most likely end up on the next album. Song is called Lady Rocket Head.

What is your favourite album of this year?

Well this is a little embarrassing because I don't listen to a lot of new music. And when I do it's usually music from folks I work in the studio with or play a show with. Since it's still kinda early to have a favourite for the year I'm gonna have to say it's between Jack Carter and The Armory's latest release Clyde, and D.O.G's new album Nomtombot.

What does the next six months have in store for you?

I'll continue to book as many stateside shows as I can. Apply to some festivals. Get my passport sorted out and begin booking for a UK tour in the fall. And all the while work on developing the next release, which if the wind is with us will be a trans-media experience.

Where do you see yourself in ten years?

Still working to write songs that hopefully engage the listener and challenge and / or amuse me on one level or another.

What is the best thing about Americana-UK?

Might first have to say that I like the new look of the website uh but I think one of the things I like most about Americana-UK is that you all have never seemed to be the sorts to take up airs. You all just plain love music and are keen on turning folks onto music that though maybe not from the big labels, you find is worth listening to. I like that. And I thank you for it.
BACK